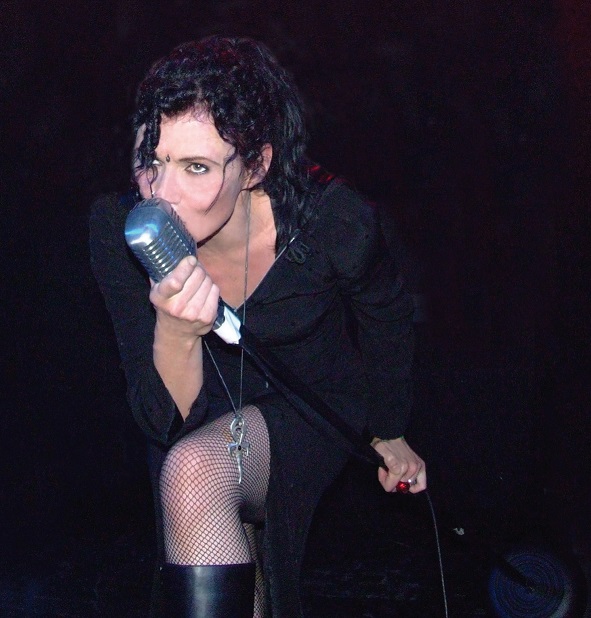 No one stocks more Inkubus Sukkubus than we do!
Inkubus Sukkubus formed in the late summer of 1989 as a celebration of the Supernatural World; the nucleus of the band was and has always been Candia and Tony McKormack, who together produce original songs and artwork which illustrate the fabulous and mystical Inkubus Sukkubus Universe. Almost from the onset they were hailed as "Britain's Premier Pagan Rock Band" and throughout their career spanning over a quarter century the band has remained true to their pagan ideals. They have played extensively worldwide including the USA, Mexico, Australia, Turkey, Russia, Scandinavia, Europe and the UK, They have also played prestigious European Rock festivals such as Mere Luna, WGT, Castle Party, Amphi and have headlined the Whitby Gothic festival multiple times. They have appeared on national television in Germany, Greece, Finland and the UK.
"Lilith Rising" is the 25th album by the band and marks 30 years since their formation. The album delivers the promise of the dark supernatural world of Inkubus Sukkubus. From gentler moments of acoustic Horror Folk to the Electric Hellfire of the title track, Inkubus Sukkubus shine relentlessly.
We have almost all of their releases, many of them authentically signed by the band, and some in the original first edition, often limited with a badge or something extra as a bonus. Check out our webshop and enter "Inkubus" in the search field. You will be amazed by our list, we are sure.
Tickets and information on their show at the Castle Party Festival in Bolkow, Poland, in July 2021.