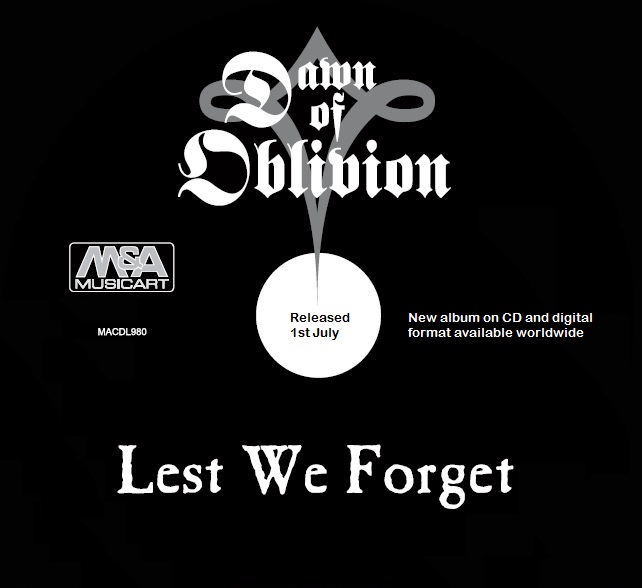 New album from Dawn of Oblivion out on 1st July
The sixth album from Dawn of Oblivion, entitled Lest We Forget, does not carry a unison theme like its predecessors. The eight songs are written in different contexts and, to some extent, also in different eras. They still represent the experiences, challenges and tragedies the band members have endured over the years, with no topics – however personal, naked and emotive – avoided.
The state of the world today has also given ample inspiration to new dystopic songs, f ex Search for Equilibrium where Victor is joined by Fredrik Åkerblom (8Stone) on vocals, in a song that dissects mankind's yearning for strong leaders that only offers simple solutions to complex problems.
The album is mastered at the Roasting House in Malmö, giving the songs the dark, electric atmosphere.
You can order the CD from our webshop today.
All M&A's releases are available from all major digital distributors and services, like iTunes, Klicktrack, Spotify, Wimp, Pirate Bay...