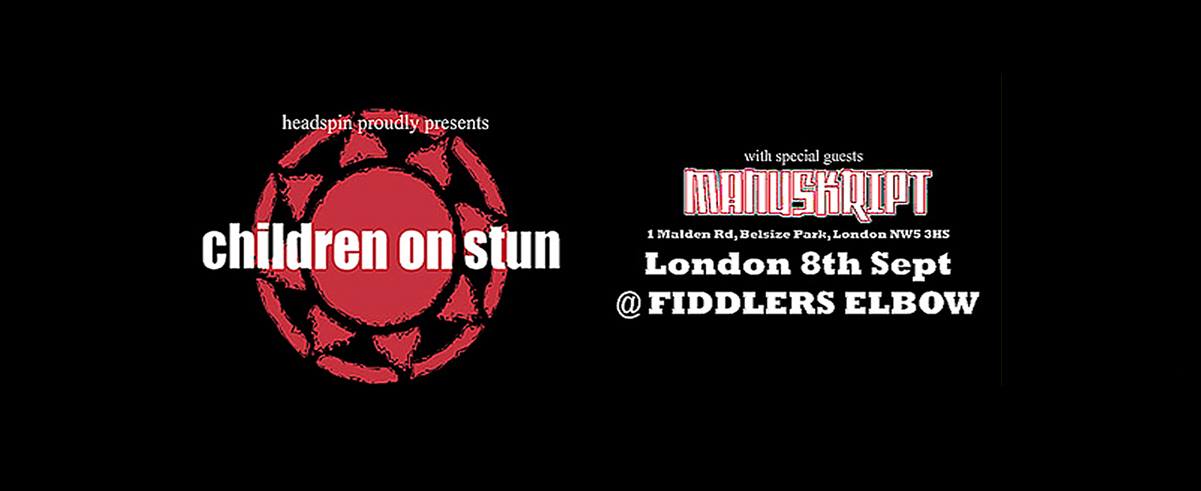 Children on Stun play live again
Formed in August 1991 by Simon Treen, Neil Ash & Pete Finnmore and shortly joined after by Simon Manning [Felo-de-se] and taking their name from a song by the band The March Violets, Children on Stun appeared to enjoy a relatively large amount of success in a short period of time.
On July 4, 2015, tragedy struck with Simon Manning sadly passing away in his sleep from heart failure. Forfilling an ambition of Simons, The Stun appeared in rousing form at the Whitby Goth Weekend on Nov 5th with the Mission and Skeletal Family debuting new material.This was the third time in the band have played the event, in 1995 and headlining in 1997. A touching tribute was made by the Missions Wayne Hussey, dedicating 'Tower of Strength' to Simon.
The band are currently writing/recording new material, but if you are in London or nearby, you have the opportunity to see Children on Stun live at the Fiddlers Elbow on the 8th of September. A fabulous evening is expected!

Tickets are £5 in advance from www.childrenonstun.co.uk or https://billetto.co.uk/en/e/children-on-stun-london-8th-sept-tickets-290390: Buy your tickets here