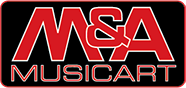 "We know what's goth for you"

«- Back to shop

Alien Sex Fiend
A 12" Collection
CatNr: CDMGOTH36
Format: DCD
Price: 165 SEK / 17.50 €
Released in 2008 this double-CD compilation cover 28 songs from 1983-1994, originally released on 12"-singles and now totally deleted.
With songs like "In And Out Of My Mind", "Ignore The Machine", "Hurricane Fighter Plane" and "R.I.P." it is the ultimate collection!