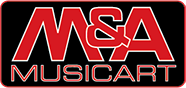 "We know what's goth for you"

«- Back to shop

Dr. Arthur Krause
10 Year Anniversary
CatNr: TSDAK01
Format: TS
Price: 120 SEK / 15 €
Limited edition T-shirt of highest quality to celebrate the 10 year anniversay of Dr. Arthur Krause. Available in size M only. Black with white logo and text on front.